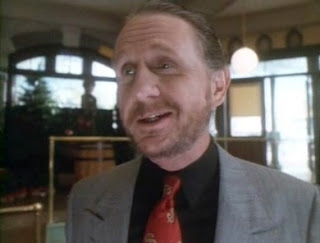 Zombies in P.J.s is an episode of the television show Eerie, Indiana. It first aired on April 12, 1992.
Synopsis
Facing bankruptcy due to a possible audit, Radford welcomes a new partner - The Donald, who brainwashes the town into buying on credit.
Community content is available under
CC-BY-SA
unless otherwise noted.