| | | | | |
| --- | --- | --- | --- | --- |
| | Movies | Music | Timeline | Awards |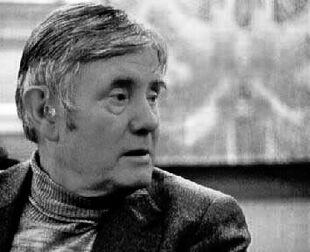 Ronald Chetwynd-Hayes (May 30, 1919 – March 20, 2001) (a.k.a. Ronald Henry Glynn Chetwynd-Hayes or R. Chetwynd-Hayes) was an author, best known for his ghost stories. His first published work was the science fiction novel The Man From The Bomb in 1959. He went on to publish many collections and ten other novels including The Grange, The Haunted Grange, And Love Survived and The Curse of the Snake God. He also edited over 20 anthologies. Several of his short works were adapted into anthology style movies in the United Kingdom, including The Monster Club and From Beyond the Grave. Chetwynd-Hayes' book The Monster Club contains references to a film-maker called Vinke Rocnnor, an anagram of Kevin Connor, the director of From Beyond the Grave.
He won the Bram Stoker Award for Lifetime Achievement for 1988, and the British Fantasy Society Special Award in 1989.
Chetwynd-Hayes died from bronchial pneumonia on March 20, 2001.