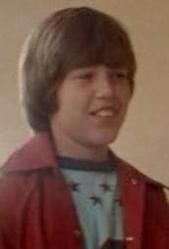 Lonnie Elam, played by Brent Le Page, is a character in the 1978 film Halloween.
Lonnie is a bully who picks on Tommy Doyle and teases him about the boogeyman, telling him that the boogeyman is coming for him and going to get him. Lonnie also scares Tommy by telling him that "awful stuff happened in the old Myers House". Lonnie is later dared by his friend Richie Castle to go into the Myers house, only to be scared off by Dr. Sam Loomis.
In Halloween, Lonnie's son Cameron Elam appears, who dates Allyson Nelson, the granddaughter of Laurie Strode. Allyson's father Ray mentions Lonnie became a delinquent, having assaulted an officer and took drugs in the woods alongside Ray.
In Halloween II: The Blackest Eyes, a comic book bridging together the Thorn trilogy and Halloween H20: 20 Years Later, Lonnie, still a delinquent, continues harassing Tommy into adulthood. Lonnie and Keith search for Richie and encounter Tommy. When they begin harassing him once more, he pulls a gun on them. Lonnie and Keith both enter the Myers house to look for Richie, only for Michael to kill them both.