| | | | | |
| --- | --- | --- | --- | --- |
| | Movies | Music | Timeline | Awards |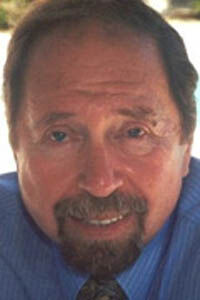 Leslie Waller (April 1, 1923 - March 29, 2007) is an author from Chicago, Illinois.
He is a son of Ukrainian immigrants and was born in Chicago, Illinois. He suffered from amblyopia and poliomyelitis as a child, but graduated from Hyde Park High School by the age of 16. He was interested in writing from an early age, and became a police reporter before he went to Wilson Junior College.
He joined the Army Air Corps in 1942 and continued to write, never leaving the US. His first published novel under his own name was Three Day Pass. Before that, he published Lie Like a Lady under the pseudonym C.S. Cody.
After World War II, he attended the University of Chicago and earned his M.A. from Columbia University. He married Louise Hetzel. Together, they moved to New York City, where his second novel, Phoenix Island, was published in 1953. The couple had two daughters, Elizabeth and Susan, and divorced in 1968. After the divorce, he married photographer and actress Patricia Mahen, and they moved to Calabria, Italy, in 1978 where they lived for 11 years and later moved to London. After 15 years abroad, they lived in Naples, Florida where he wrote, lectured, and contributed to Florida's leading cultural magazine, the Naples Review.
Waller worked as a public relations account executive at Harshe-Rotman and Druck in New York, servicing a variety of accounts, including Hertz Rent-a-Car. In the meantime, he continued to write novels and a children's book series, "A Book to Begin on...".