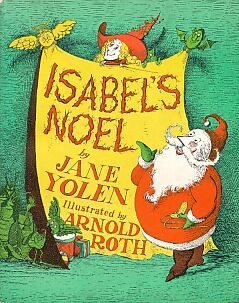 Isabel's Noel is a children's book written by Jane Yolen and illustrated by Arnold Roth. It was first published in 1967.
Description
A Christmas story in which the hapless little witch Isabel (named after my beloved mom, Isabelle) ends up helping Santa on Christmas. This sequel to "The Witch Who Wasn't" followed the editor from Macmillan to Funk & Wagnalls.
Roth's deliciously cranky illustrations perfectly suit the story.