| | | | | |
| --- | --- | --- | --- | --- |
| | Movies | Music | Timeline | Awards |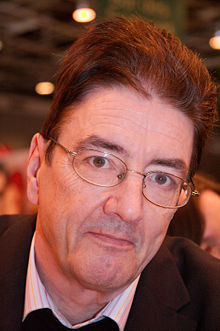 Graham Masterton (born January 16, 1946 in Edinburgh) is a British horror author. Originally editor of Mayfair and the British edition of Penthouse, Graham Masterton's first novel The Manitou was released in 1976. This novel was adapted in 1978 for the film The Manitou. Further works garnered critical acclaim, including a Special Edgar Award by the Mystery Writers of America for Charnel House and a Silver Medal by the West Coast Review of Books for Mirror. He is also the only non-French winner of the prestigious Prix Julia Verlanger for his novel Family Portrait, an imaginative reworking of the Oscar Wilde novel The Picture of Dorian Gray. Masterton was also the editor of Scare Care, a horror anthology published for the benefit of abused children in Europe and the USA.
Masterton's novels often contain visceral sex and horror. In addition to his novels Masterton has written a number of sex instruction books, including How To Drive Your Man Wild In Bed and Wild Sex for New Lovers. A number of his novels have also been adapted into films.