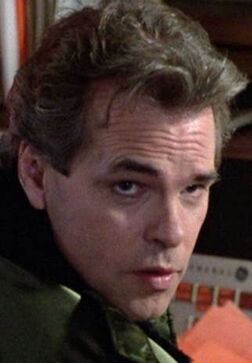 Deputy Pierce, played by Michael Flynn, is a character from Halloween 4: The Return of Michael Myers.
Deputy Pierce was in the Sheriff's Office when Dr. Sam Loomis came in to ask for Sheriff Leigh Brackett. Pierce lets him know that Bracket had retired and moved.
Later in the evening, Michael Myers arrived at the Sheriff's office and killed most the police force, Pierce included.