We're Getting Mutants in the MCU - The Loop
Play Sound
| | | | | |
| --- | --- | --- | --- | --- |
| | Movies | Music | Timeline | Awards |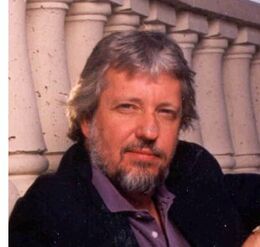 Dan Simmons (born April 4, 1948) is an American author most widely known for his Hugo Award-winning science fiction series, known as the Hyperion Cantos, and for his Locus-winning Ilium/Olympos cycle.
He spans genres such as science fiction, horror and fantasy, sometimes within the same novel: a typical example of Simmons' ability to intermingle genres is Song of Kali (1985), winner of World Fantasy Award. He is also a respected author of mysteries and thrillers, some of which feature the continuing character Joe Kurtz.
Summer of Night (1991) recounts the childhood of a group of pre-teens who band together in the 1960s to defeat a centuries-old evil that terrorizes their hometown of Elm Haven, Illinois. The novel, which was praised by Stephen King, is similar to King's It in its focus on small town life, the corruption of innocence, the return of an ancient evil, and the responsibility for others that emerges with the transition from youth to adulthood.
In the sequel to Summer of Night, A Winter Haunting, Dale Stewart (one of the first book's protagonists, and now an adult), revisits his boyhood home to come to grips with mysteries that have disrupted his adult life. Children of the Night, another loose sequel, features Mike O'Rourke, now much older and a Roman Catholic priest, who is sent on a mission to investigate bizarre events in a European city. Another Summer of Night character, Dale's younger brother, Lawrence Stewart, appears as a minor character in Simmons' thriller Darwin's Blade, while the adult Cordie Cooke appears in Fires of Eden.
Soon after Summer of Night, Simmons, who had written mostly horror fiction, began to focus on writing science fiction, although in 2007 he returned with a work of historical fiction and horror, The Terror. In 2009 he also wrote a book, Drood, based on the last years of Charles Dickens' life, those leading up to the writing of The Mystery of Edwin Drood, which Dickens had partially completed at the time of his death. In 2013 Simmons published The Abominable, a supernatural horror adventure set on the snowy peaks of Mount Everest.