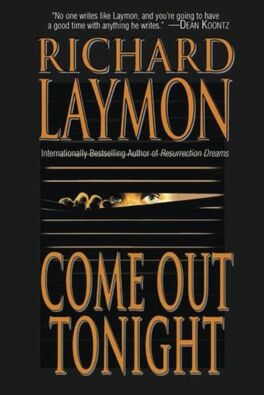 Come Out Tonight is a novel by Richard Laymon first published in 1998.
Summary
It's a hot, hot night. Too hot to be making love unless your romance is young, like Sherry and Duane's. It's their first time and the anticipation is killing. There's just one problem - they have no condoms. Of course they could wait until tomorrow...
Duane remembers the twenty-four Speed-D-Mart. In the usual circumstances, it's not a place anyone would want to visit at night. But these aren't usual circumstances. Duane throws on his clothes - the store is just ten minutes down the block.
Now Sherry is waiting. Ten minutes has gone, so has twenty. She's not worried - what's another few minutes? Then she hears the noise from down the street. It might be a door slamming. It might be the backfire of a car. But Sherry thinks it sounds mostly like a gunshot...